Population
330,455 (2016)

Preparation
Visiting corsica was more an accident than a planed tour. I made plans to visit Tunisia. The day before i started the trip i copied some of my documents (like drivers license, passport and other things). The passport i copied last. And i forgot it in the copy machine. I realized it when i arrived at the ferry port in Genoa when the staff asked me for the ferry ticket and the passport.
So i had to find a new destination where i can go without my passport and i decided to visit Corsica and Sardinia. But i stayed for the whole time in Corsica. It is definitively a bikers paradise!
Formulars
When you are an european (EU) citizen you don't need much. Your driving license, your id card and registration paper is enough.
Ferry
I took the ferry from Livorno to Bastia. You can buy the ferry ticket near the harbor. It was a little bit tricky to find it.
But you can ask the people, they will help you.
Bike
No special preparations.
Immunization
No special immunizations.
The Trip
From Germany to Livorno
I started the trip directly after work and road the highway A5 down to Lörrach. Slept in a cheap hotel and the day after i crossed the alps through switzerland using the highway A2 to Busto Arsizio in Italy.
There i took a room via airbnb and the next day i traveld through the ligurian mountains to Genoa. Which was a very amazing day. I took the small roads through some national parks which where pretty amazing.
After realizing that i forgot my passport, i traveld down to Pisa. For this i took also the small roads through many national parks.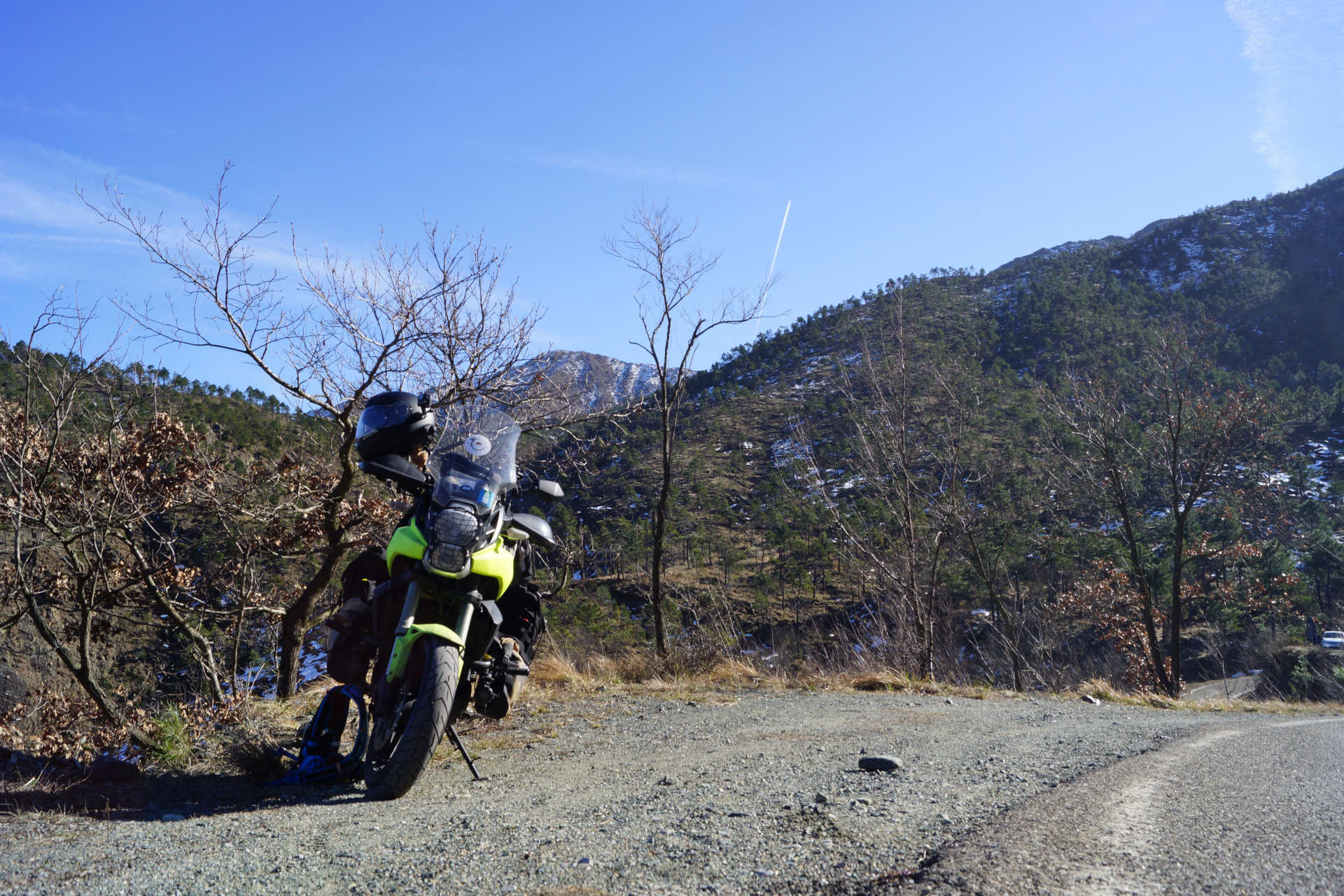 More to come...